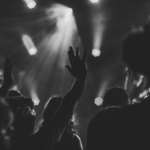 Worship With Andy Chrisman
-
Join Andy each week for your favorite worship music and interviews by today's Christian artists!

ChristopherLockey
NewSpring Church
-
A Church For The Whole Family. our goal is to make church a place that everyone in your family can get excited about. Join us every Sunday morning with high-energy worship and then followed by a creative and powerful message from our lead pastor, Mark Hoover.
Refresh with Greg Laurie
-
One hour music program with your host Big Wave Dave featuring great music and the inspirational teaching of Greg Laurie.

ChristopherLockey
The Weekend Top 20
-
The Weekend Top 20 is a weekly, two-hour, nationally syndicated Christian music countdown show.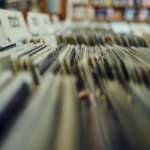 Streets of Gold
-
Streets of Gold is a 2 hour syndicated radio program featuring Christian classics from the 70's thru the early 2000's. Each program is based on a theme; from CCM artists celebrating birthdays during the month; to countdown programs; or a particular subject or word.
Behind The Tunes
-
In Behind the Tunes we interview many of your favorite Christian musicians. We go beyond the music and explore the journey of their lives that have lead to the music that they create.

ChristopherLockey
Gospel Smooth Jazz
-
Relax and unwind before the start of the new week with Gospel Smooth Jazz.
What's your reaction?
0
cool
0
bad
0
lol
0
sad